Scooters have become increasingly popular in recent years, offering a convenient and eco-friendly mode of transportation for people of all ages. Whether you're a daily commuter, a weekend adventurer, or simply looking for a fun way to get around town, there's a scooter out there to suit your needs.
 In this comprehensive guide, we'll delve into the fascinating world of scooters and explore the various types available in the market. From electric scooters to kick scooters, we'll cover it all, providing valuable insights and information to help you make an informed decision. So, let's kickstart our journey and discover the exciting world of scooters!
Scooters come in a wide range of designs, functionalities, and features. Each type of scooter serves a specific purpose and caters to different preferences. Let's take a closer look at the most common types of scooters available today:
1. Electric Scooters
Electric scooters, also known as e-scooters, have gained immense popularity due to their ease of use and environmentally friendly nature. These scooters are powered by electric motors and feature rechargeable batteries.
With their smooth acceleration and quiet operation, electric scooters provide a convenient and efficient means of transportation. They are perfect for short commutes, running errands, or exploring your neighborhood. Some electric scooters even offer advanced features like built-in GPS, smartphone connectivity, and adjustable speed settings for a personalized riding experience.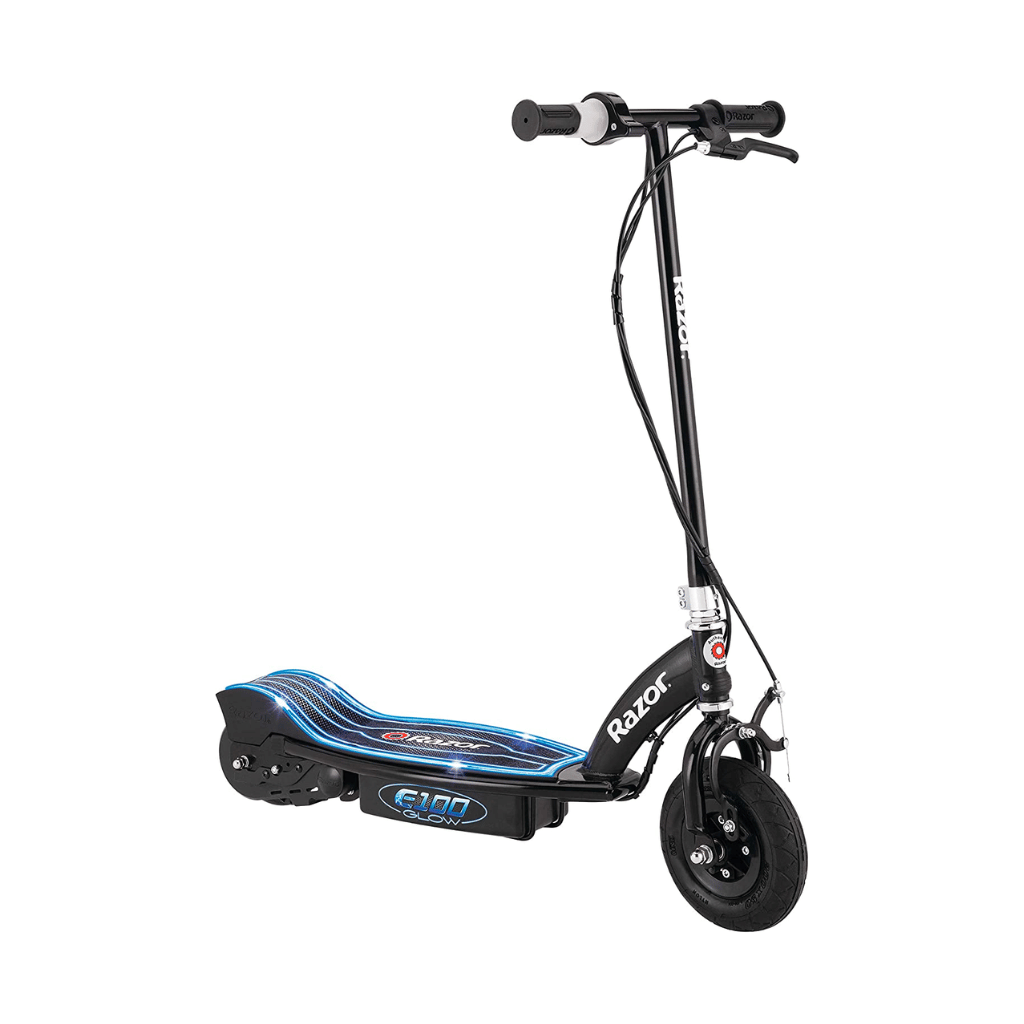 2. Kick Scooters
Kick scooters are the classic, foot-powered scooters that have been around for decades. These scooters consist of a deck, handlebars, and two wheels, and they rely on human power for propulsion. By pushing off the ground with one foot and gliding, kick scooters allow riders to move forward.
They are lightweight, compact, and ideal for short-distance travel. Kick scooters are a fantastic option for kids and adults alike, providing a fun and efficient mode of transportation.
4. Three-Wheeled Scooters
Three-wheeled scooters offer enhanced stability and balance compared to their two-wheeled counterparts. With two wheels at the front and one at the rear, these scooters provide better support, making them suitable for riders who may have difficulty maintaining balance on traditional scooters.
Three-wheeled scooters are particularly popular among young children and individuals with mobility challenges, as they offer a safe and comfortable riding experience.
5. Gas-Powered Scooters
Gas-powered scooters, also known as motor scooters, are equipped with internal combustion engines that run on gasoline. These scooters offer higher speeds and longer ranges compared to electric scooters.
Gas-powered scooters are commonly used for longer commutes or recreational purposes. They provide a thrilling ride and are often favored by motorcycle enthusiasts looking for a more economical and eco-friendly alternative.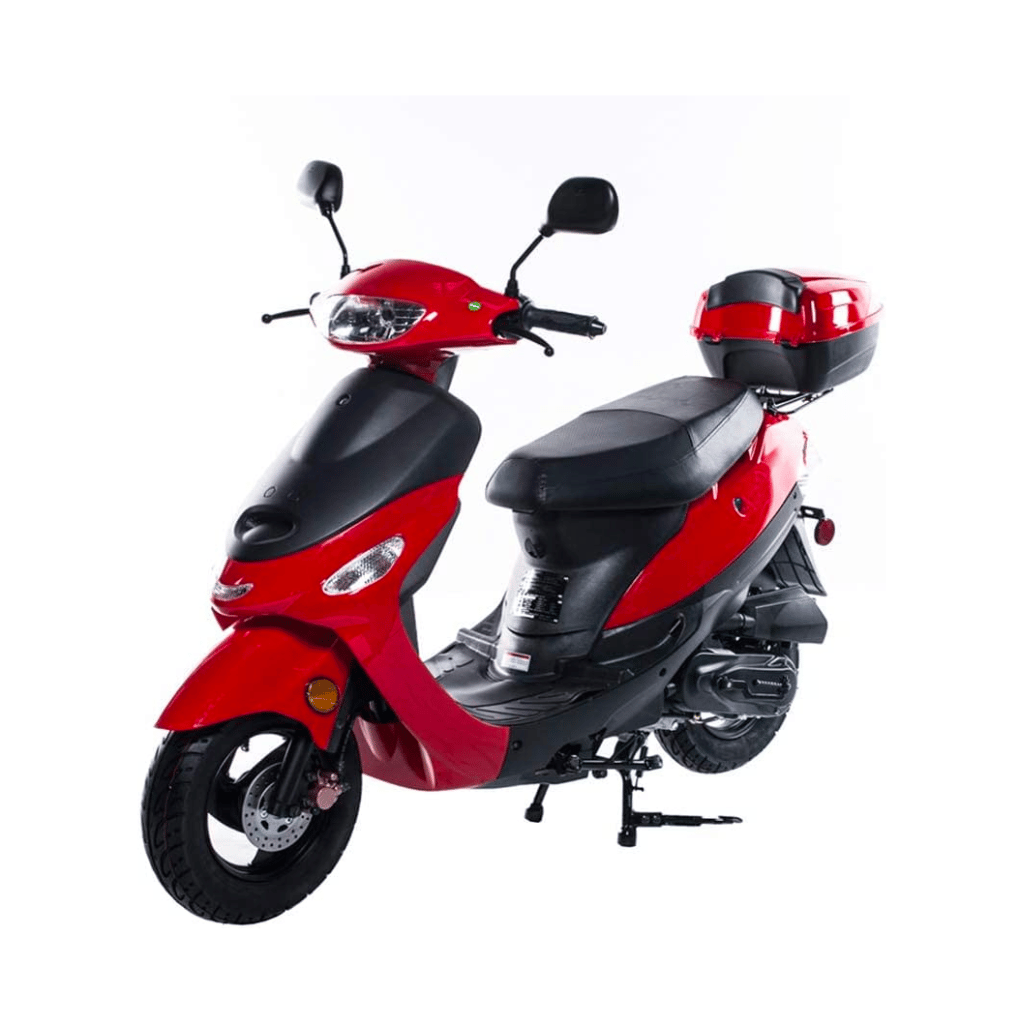 6. Folding Scooters
Folding scooters are designed with portability in mind. These scooters feature a collapsible mechanism that allows them to be easily folded and stored in compact spaces. Folding scooters are ideal for commuters who need to combine their scooter ride with public transportation or for individuals with limited storage space. They are lightweight, easy to carry, and perfect for people on the go.
7. Off-Road Scooters
Off-road scooters are built to tackle rough terrains and adventurous trails. These scooters feature durable frames, chunky tires with deep treads, and robust suspension systems to absorb shocks and bumps.
Off-road scooters provide riders with the thrill of exploring off-the-beaten-path locations and venturing into nature. If you're an outdoor enthusiast seeking an adrenaline-pumping experience, an off-road scooter is the way to go.
8. Mobility Scooters
Mobility scooters are designed for individuals with mobility impairments or disabilities. These scooters offer increased independence and freedom of movement, allowing users to navigate through various environments with ease.
Mobility scooters typically feature a comfortable seat, ergonomic controls, and advanced safety features. They are an invaluable tool for individuals with limited mobility, providing them with the ability to participate in daily activities and engage with the world around them.
9. Motorized Scooters
Motorized scooters are a versatile option that combines the convenience of electric power with the agility of kick scooters. These scooters feature a motorized propulsion system that assists riders in moving forward.
Motorized scooters are an excellent choice for those who want the option to switch between electric and manual power, providing flexibility for different riding conditions.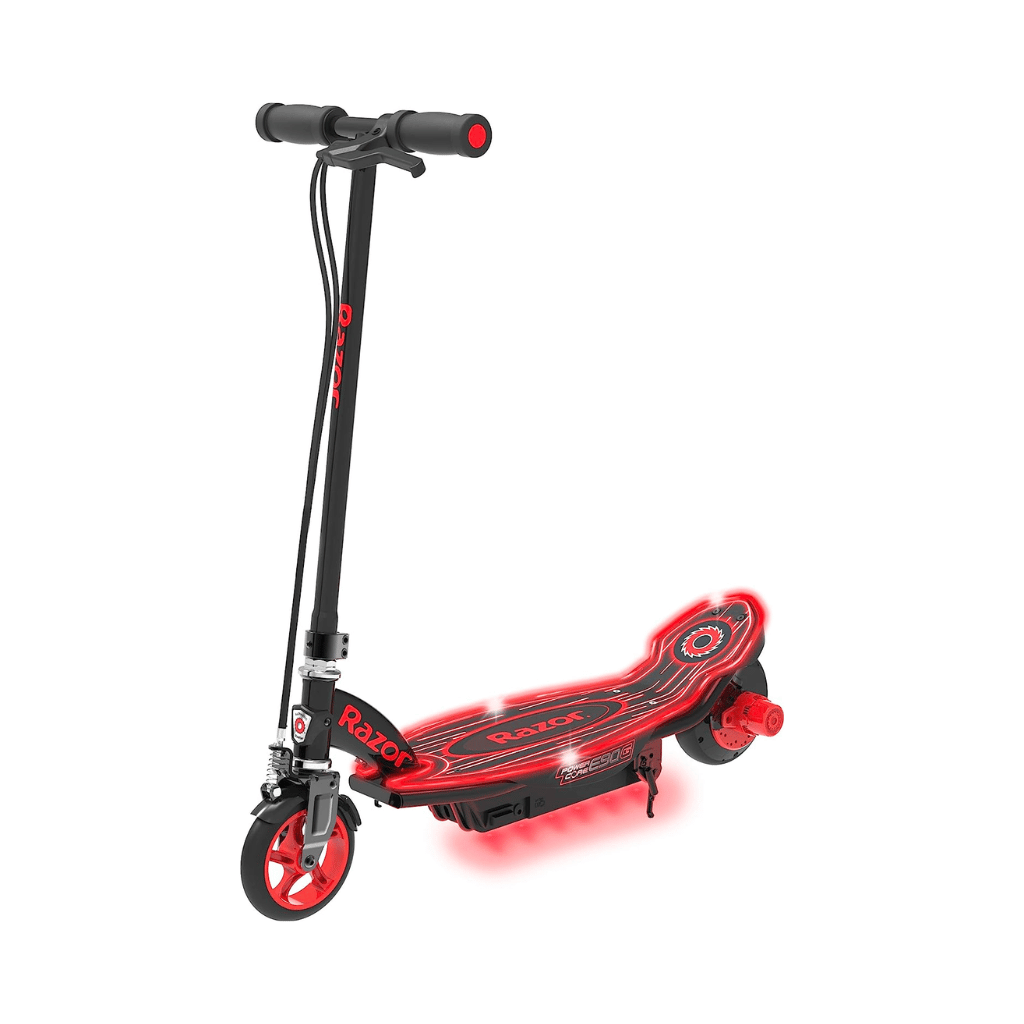 10. Vintage Scooters
Vintage scooters evoke a sense of nostalgia and timeless charm. These scooters harken back to an era when stylish and iconic models like Vespa and Lambretta dominated the streets.
Vintage scooters offer a unique blend of retro aesthetics and modern functionality. They are ideal for riders who appreciate classic design and a touch of elegance in their transportation choice.
Frequently Asked Questions (FAQs)
Q: Are electric scooters legal on public roads?

A: The legality of electric scooters on public roads varies depending on the region. In some places, electric scooters are classified as motor vehicles and must meet specific requirements, such as registration, licensing, and insurance. However, many cities have implemented regulations to accommodate electric scooters as a form of micromobility. It's essential to familiarize yourself with the local laws and regulations before riding an electric scooter on public roads.

Q: How fast can a gas-powered scooter go?

A: Gas-powered scooters can reach varying speeds depending on their engine size and design. On average, a gas-powered scooter can achieve speeds between 30 to 60 miles per hour (48 to 97 kilometers per hour). However, it's important to abide by local speed limits and ride responsibly to ensure your safety and the safety of others.

Q: Can I ride a kick scooter as an adult?

A: Absolutely! Kick scooters are not just for kids. Many adults enjoy riding kick scooters for their compactness, convenience, and fun factor. There are even kick scooters specifically designed for adult riders, offering larger decks and adjustable handlebars to accommodate different heights.

Q: Are off-road scooters suitable for beginners?

A: Off-road scooters are generally designed for riders with some level of experience and skill. The rugged terrains and challenging trails they are built for require a certain degree of proficiency to navigate safely. If you're a beginner, it's advisable to start with a scooter that matches your skill level and gradually progress to off-road scooters as you gain confidence and experience.

Q: Can I use a mobility scooter indoors?

A: Yes, mobility scooters can be used indoors, provided there is enough space to maneuver comfortably. Many mobility scooters offer a tight turning radius and compact dimensions to navigate through doorways, hallways, and other indoor spaces. It's crucial to consider the size and layout of your living environment when choosing a mobility scooter.

Q: How do folding scooters stay locked in the folded position?

A: Folding scooters typically employ a locking mechanism to secure the scooter in its folded position. This can include latches, clips, or clamps that hold the various parts of the scooter together when folded. Some folding scooters also have a release lever or button that allows for easy unfolding when you're ready to ride again.
The world of scooters offers a myriad of options to suit diverse needs and preferences. Whether you're looking for a practical commuting solution, a thrilling off-road adventure, or a stylish ride with a touch of nostalgia, there's a scooter out there for you. From electric scooters and kick scooters to pro scooters and mobility scooters, each type brings its own unique benefits and experiences.
By considering your intended use, terrain, and personal preferences, you can find the perfect scooter that will elevate your transportation game. So, embrace the world of scooters, choose the one that speaks to you, and enjoy the ride!