Hey there! Some links on this page are affiliate links which means that, if you choose to make a purchase, I may earn a small commission at no extra cost to you. I greatly appreciate your support!
Scooters have become increasingly popular among children of all ages in recent years, as they provide a fun and active way for kids to get around. But with so many different types and brands of scooters on the market, it can be overwhelming for parents to choose the best one for their child. In this article, we'll provide a comprehensive guide to kids' scooters, covering everything from the different types of scooters to consider, to safety tips, and more.
Kids' scooters are a type of personal transportation device designed specifically for children. They typically feature two or three wheels, a handlebar, and a platform or deck for the child to stand on. Scooters can be a great way for kids to stay active, improve their balance and coordination, and have fun outdoors.
Different types of kids' scooters
When shopping for a kids' scooter, one of the first decisions you'll need to make is whether to choose a three-wheeled or two-wheeled model.
Three-wheeled scooters are a popular choice for younger children, as they offer greater stability and balance than their two-wheeled counterparts. They also typically have a wider deck and lower handlebars, making them easier for smaller kids to control.
Two-wheeled scooters are generally better suited for older children with more experience and confidence on a scooter. They require more balance and coordination to ride, but can also be faster and more maneuverable than three-wheeled models.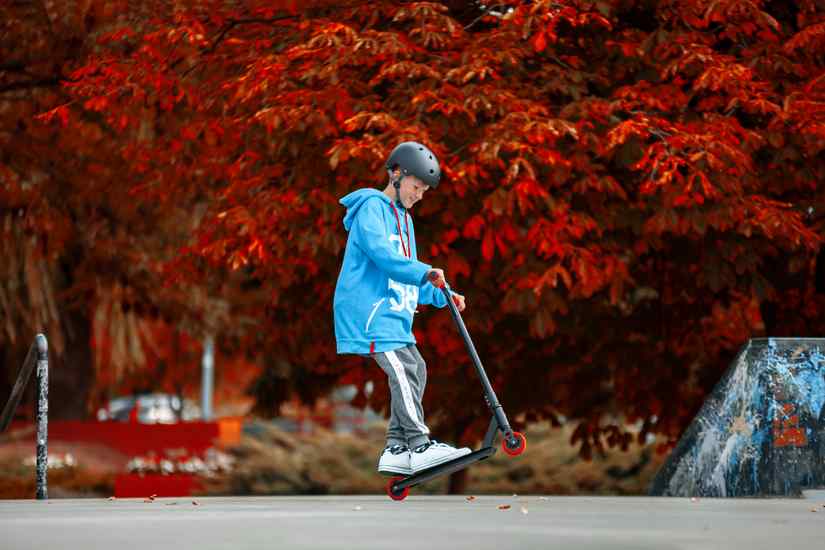 Key features to consider when choosing a scooter
When choosing a scooter for your child, there are several key features to consider to ensure you select the right one for your child's needs.
Most kids' scooters are designed for a specific age range, with weight limits and other specifications to match. Be sure to choose a scooter that is appropriate for your child's age and size, and follow the manufacturer's guidelines..
Scooters have weight limits that determine the maximum weight they can safely support. Make sure to choose a scooter that can accommodate your child's weight and any gear they may be carrying.
The height of the handlebars can impact the comfort and ease of use of a scooter. Look for a model with adjustable handlebars, so you can find the right height for your child.
The size of the scooter's deck can impact how comfortable and stable it is for your child. Choose a scooter with a deck that is large enough for your child's feet to fit comfortably
Different types of scooters come with different braking systems. Some have a foot brake, while others have a hand brake or both. Consider which type of brake your child will feel most comfortable using and choose a scooter accordingly.
The size and material of the Scooter wheels can affect the ride quality and durability of a scooter. Larger wheels tend to provide a smoother ride, while smaller wheels can be more agile and responsive. Consider the terrain your child will be riding on and choose wheels that are appropriate for that surface.
Safety tips for kids' scooters
While scooters can be a fun way for kids to get around, safety should always be a top priority. Here are some safety tips to keep in mind when your child is using a scooter:
Always wear a helmet and other protective gear, such as knee pads.
Make sure your child knows how to properly use the scooter, including how to brake and steer.
Supervise young children while they are riding a scooter.
Teach your child to be aware of their surroundings and to look out for obstacles or hazards.
Make sure your child only rides their scooter in safe areas, such as on sidewalks or in parks.
Consider enrolling your child in a scooter safety course or program.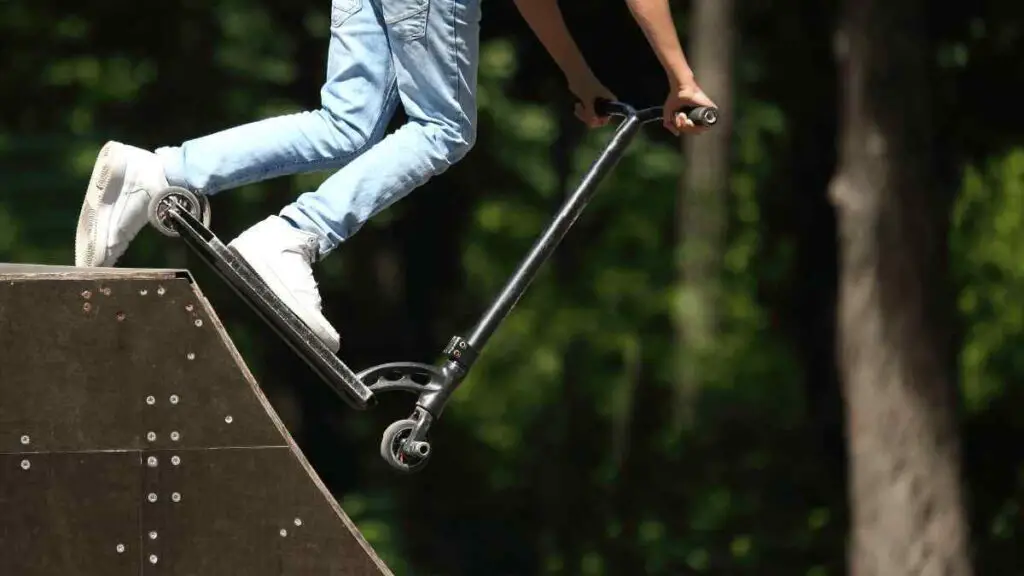 Maintenance and care for kids' scooters
To keep your child's scooter in good condition and ensure it lasts as long as possible, it's important to perform regular maintenance and care. Here are some tips:
Check the wheels and brakes regularly and make any necessary adjustments or repairs.
Clean the scooter after each use to prevent dirt and debris from accumulating.
Store the scooter in a dry, cool place when not in use.
Follow the manufacturer's guidelines for maintenance and care.
Top kids' scooter brands and models
There are many different brands and models of kids' scooters on the market, but here are three of the most popular and highly-rated options:
The Razor A Kick Scooter is a classic two-wheeled model that has been a top choice for kids for many years. It features a lightweight aluminum frame, adjustable handlebars, and a rear fender brake.
Micro Mini Original Kick Scooter
The Micro Mini Original Kick Scooter is a three-wheeled model designed for younger children. It has a wide base and low-to-the-ground deck for stability, and an adjustable T-bar handlebar.
Globber Primo 3-Wheel Scooter
The Globber Primo 3-Wheel Scooter is another popular choice for younger kids. It has a three-wheel design for added stability, a low-to-the-ground deck, and an adjustable handlebar.
Choosing the right scooter for your child can be a daunting task, but by considering factors such as age range, weight limit, and handlebar height, you can find a scooter that is safe and enjoyable for your child to ride. Remember to prioritize safety, perform regular maintenance, and consider top brands and models, such as the Razor A Kick Scooter, Micro Mini Original Kick Scooter, and Globber Primo 3-Wheel Scooter.
What age range is appropriate for kids' scooters?
Most kids' scooters are designed for ages 5-12, but be sure to check the manufacturer's guidelines.
Can kids ride scooters on the street?
No, it is not safe for kids to ride scooters on the street. They should only be ridden on sidewalks or in parks.
How do I know if a scooter is a right size for my child?
Check the weight limit and age range listed by the manufacturer