Vespa, the iconic brand with its stylish and retro designs, has been a favorite among two-wheeler enthusiasts for decades. However, there's often confusion surrounding whether Vespa should be categorized as a scooter, moped, or a motorcycle.
In this detailed article, we'll delve into the differences between these vehicles and provide a clear understanding of what defines a Vespa. As an experienced Vespa enthusiast, I will not only shed light on the technical aspects but also share personal experiences to make this journey engaging and informative.
Is Vespa A Scooter, Moped, Or A Motorcycle?
A Vespa is indeed a scooter. The term "scooter" generally refers to a two-wheeled vehicle with a step-through frame and a platform to rest your feet. Vespa, with its classic design, aligns perfectly with this definition. However, it's essential to recognize that all scooters are not Vespas.
The Distinctive Features of a Vespa Scooter
Let's explore the characteristics that set a Vespa scooter apart:
Elegant Design: Vespas are known for their timeless and sophisticated design. The distinct curves, slender body, and stylish aesthetics make them stand out in the crowd.

Engine Size: Most Vespas come with engine sizes ranging from 50cc to 300cc, which are ideal for city commuting and short-distance rides.

Automatic Transmission: Unlike motorcycles that have manual transmissions, Vespas come with automatic transmissions, making them easy to ride, especially for beginners.

Fuel Efficiency: One of the key advantages of owning a Vespa scooter is its exceptional fuel efficiency, making it a practical and cost-effective choice for daily commuting.

Step-Through Frame: Vespas feature a step-through frame design, allowing riders to comfortably mount and dismount the scooter.

Underseat Storage: Another hallmark of Vespas is the storage space beneath the seat, providing convenience for storing essentials while on the go.

Cockpit-Style Handlebar: The handlebar design of a Vespa resembles a cockpit, with all the controls and gauges within easy reach of the rider.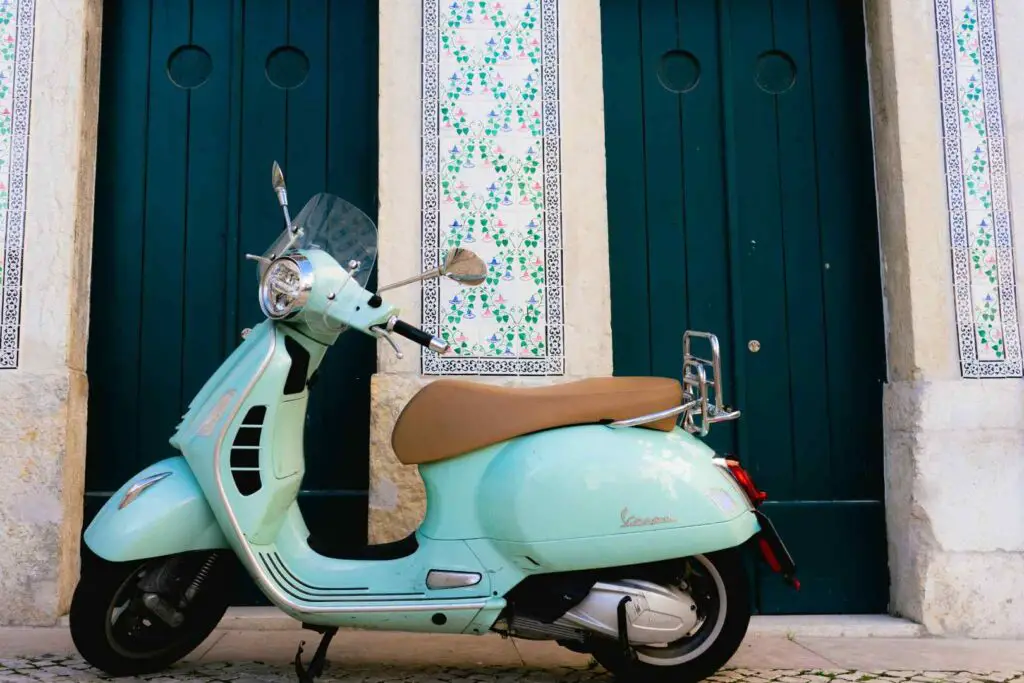 The Difference Between Vespas and Mopeds
It's common for people to confuse Vespas with mopeds. However, there are distinct differences between the two:
Pedals vs. Platform: In the past, mopeds were characterized by the presence of pedals, allowing the rider to assist the engine with human power. On the other hand, Vespas never had pedals, and their design is focused on a platform for the rider's feet.

Engine Size: While both Vespas and mopeds have relatively small engines, mopeds typically have engines below 50cc, whereas Vespas can have larger engines, going up to 300cc.

License Requirements: In some regions, mopeds may have less stringent license requirements compared to Vespas, which may require a standard motorcycle license.

Speed: Mopeds are generally designed for lower speeds, while Vespas can reach higher speeds due to their more powerful engines.

Modern Definition: With advancements in technology and regulations, the line between mopeds and scooters has blurred. Many modern mopeds no longer have pedals and are classified as scooters.
Vespas vs. Motorcycles: Understanding the Differences
While Vespas share some similarities with motorcycles, there are crucial distinctions that set them apart:
Engine Power: Motorcycles are renowned for their high engine power, often exceeding 500cc or even 1000cc, providing superior speed and acceleration. Vespas, as mentioned earlier, have comparatively smaller engines.

Riding Experience: Motorcycles offer a more exhilarating and adventurous riding experience, suitable for long-distance touring and off-road adventures. Vespas, on the other hand, are ideal for city commuting and leisurely rides.

Body Structure: Motorcycles typically have a more rugged and robust frame, built to withstand various terrains. Vespas have a sleeker and lighter structure, optimized for urban navigation.

Licensing and Regulations: Obtaining a license to ride a motorcycle is generally more stringent compared to a scooter like Vespa.

Gear Shifting: Motorcycles have manual gear shifting, providing riders with more control over the vehicle's performance. In contrast, Vespas have automatic transmissions.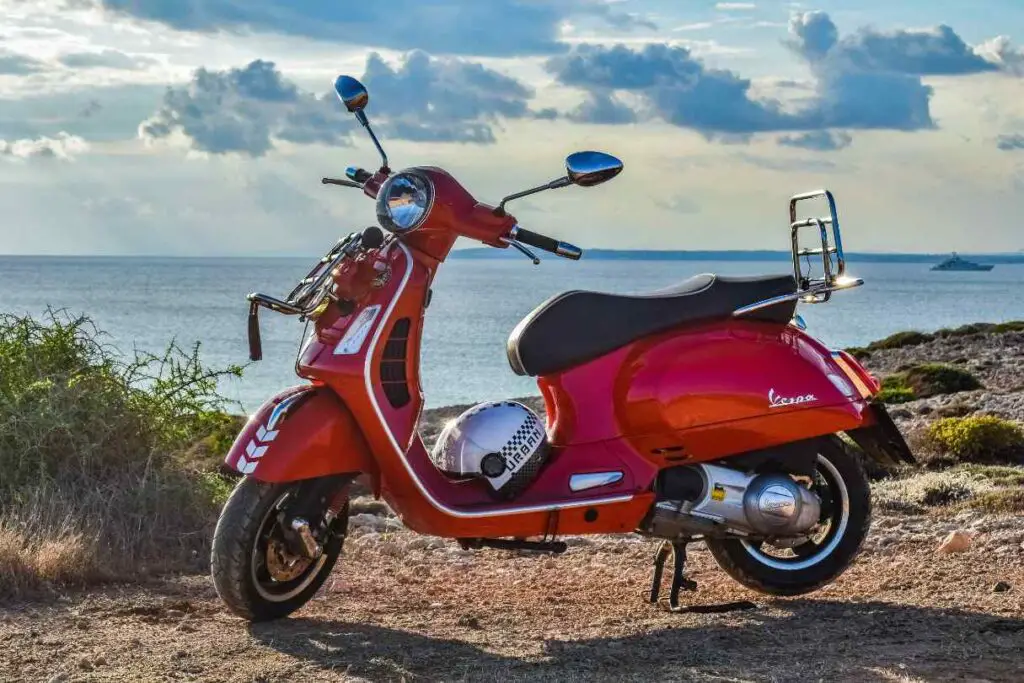 Is Vespa A Scooter, Moped, Or A Motorcycle? Clarified
By now, it should be evident that Vespa is indeed a scooter, more specifically, a stylish and iconic one. While the line between scooters, mopeds, and motorcycles has blurred over time, the unique design, automatic transmission, and comfortable riding experience solidify Vespa's position as a scooter.
Is Vespa suitable for long-distance rides?
While Vespa is more suited for short to medium-distance rides, some models, like the Vespa GTS Super, have more powerful engines and enhanced comfort features, making them capable of handling longer journeys.
What is the average lifespan of a Vespa?
With proper maintenance and care, a Vespa can last for many years. Some well-maintained Vespas have been known to remain functional for decades, becoming cherished vintage classics.
Can Vespa models be customized?
Yes, Vespa offers a range of accessories and customization options, allowing owners to personalize their Vespas according to their preferences and style.
How do I choose the right Vespa model for me?
Consider factors such as your riding needs, budget, and desired features. If you primarily need a city commuter, a standard Vespa model with a smaller engine should suffice. If you plan to go on longer rides, a more powerful Vespa like the GTS Super might be a better fit.
What safety features does Vespa offer?
Vespa models are equipped with various safety features, including reliable braking systems, responsive handling, and adequate lighting. Some advanced models may also have additional safety features like ABS (Anti-lock Braking System) and traction control to enhance rider safety.
In conclusion, a Vespa is unequivocally a scooter, boasting a unique design, automatic transmission, and a comfortable riding experience. It stands distinct from mopeds and motorcycles, offering a perfect blend of style, efficiency, and practicality. As an avid Vespa enthusiast, I hope this article has clarified any confusion and deepened your appreciation for these iconic two-wheelers.