Hey there! Some links on this page are affiliate links which means that, if you choose to make a purchase, I may earn a small commission at no extra cost to you. I greatly appreciate your support!
If you are new to the world of fitness, you might have heard about Peloton bike. These bikes are the latest craze in the fitness world, and for a good reason. Peloton bikes are an excellent way to work out from the comfort of your home. In this article, we will provide a step-by-step guide on how to use Peloton bikes.
Peloton Bike is an indoor stationary bike that comes with a large touchscreen display that allows users to access live and on-demand cycling classes. Peloton bikes come equipped with a flywheel that provides resistance to simulate outdoor cycling. With Peloton Bike, you can access a variety of workout classes from the comfort of your home.
Getting Started with Peloton Bike
Before using the Peloton Bike, you need to assemble it. You can either do it yourself or have Peloton's team assemble it for you for an additional cost. Once assembled, plug in the bike, and you will be prompted to create an account.
Setting up your Peloton Account
Setting up a Peloton account is easy. All you need to do is provide your personal information, including your name, email address, and payment information. You can also choose to sign up for a Peloton subscription, which will give you access to live and on-demand classes.
Pairing your Peloton Bike with a device
Once you have set up your Peloton account, you need to pair your Peloton Bike with a device. You can use the Peloton Bike's touchscreen display or connect your bike to your smartphone or tablet via Bluetooth.
Understanding the Peloton Interface
Peloton Home Screen
The Peloton home screen is where you can access all of your workouts. You can browse through the different types of workouts, including cycling, running, strength, and yoga.
Peloton Workouts Screen
The Peloton workouts screen is where you can select a specific workout. You can choose from live and on-demand classes. The on-demand classes are pre-recorded, and you can access them at any time.
Peloton Leaderboard
The Peloton leaderboard shows the rankings of Peloton users who are participating in the same class as you. You can see how you rank against other users and get motivated to push yourself harder.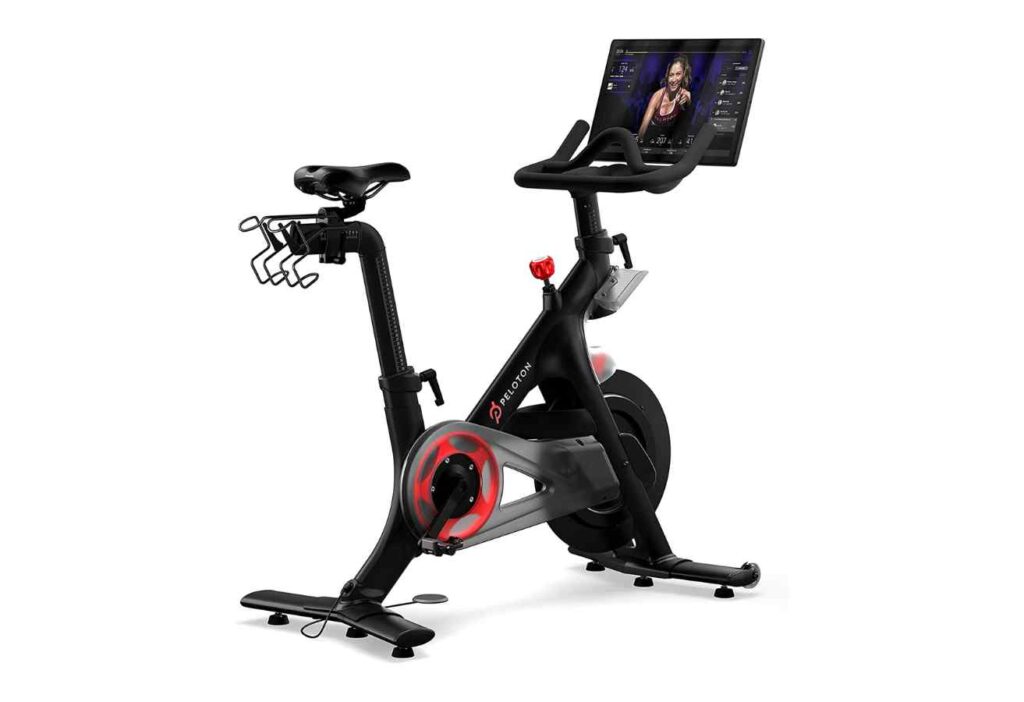 On-Demand Workouts
On-demand workouts are pre-recorded classes that you can access at any time. With on-demand workouts, you can choose from a variety of classes and instructors.
Live Workouts
Live workouts are real-time classes that you can join from the comfort of your home. With live workouts, you can interact with the instructor and other participants in real time.
Scenic Rides
Scenic rides allow you to experience cycling through some of the world's most beautiful landscapes. With scenic rides, you can choose from a variety of locations, including the Swiss Alps, the Italian countryside, and many more.
Before using your Peloton Bike, it's essential to ensure your safety. Here are some tips to keep in mind:
Wear appropriate workout clothes and shoes.
Always warm up before starting your workout.
Adjust your bike seat and handlebars to ensure proper posture.
Stay hydrated throughout your workout.
Don't push yourself too hard. Start with shorter workouts and gradually increase the duration.
Proper maintenance of your Peloton Bike will ensure its longevity and keep it in top condition. Here are some maintenance tips:
Cleaning the Peloton Bike
Clean the bike regularly to remove sweat and dirt buildup.
Use a soft cloth and mild soap to clean the bike.
Avoid using harsh chemicals or abrasive materials that can damage the bike.
Troubleshooting Peloton Bike Issues
If you experience any issues with your Peloton Bike, here are some common solutions:
Restart your bike and ensure that it's connected to the internet.
Check the power source and make sure that the bike is plugged in.
Ensure that your Peloton subscription is active.
Contact Peloton's customer service for further assistance.
Peloton Bike is an excellent way to stay fit from the comfort of your home. With its variety of workouts and interactive interface, Peloton Bike can help you achieve your fitness goals. By following the steps outlined in this guide, you can make the most of your Peloton Bike and enjoy a fun and engaging workout experience.
Do I need to have a Peloton subscription to use the Peloton Bike?
No, you can still use the Peloton Bike without a subscription. However, a subscription gives you access to live and on-demand classes.
How often should I clean my Peloton Bike?
It's best to clean your Peloton Bike after every workout to prevent sweat and dirt buildup.
Can I connect my Peloton Bike to other fitness apps?
Yes, you can connect your Peloton Bike to other fitness apps, including Strava and Apple Health.
Is the Peloton Bike suitable for beginners?
Yes, the Peloton Bike offers a variety of workouts suitable for beginners. You can start with shorter workouts and gradually increase the duration.
Can I adjust the resistance on my Peloton Bike?
Yes, you can adjust the resistance on your Peloton Bike using the touchscreen display or the resistance knob on the bike.