Mopeds / Scooter offer a convenient and cost-effective means of transportation, particularly in urban areas. However, like any vehicle, it's important to protect yourself and your investment with moped insurance. In this article, we will explore the factors that affect moped insurance costs, provide tips for finding affordable coverage, and discuss the importance of having adequate protection.
How Much Does Moped Insurance Cost?
The cost of moped insurance can vary depending on various factors. On average, moped insurance can range from $100 to $500 per year. However, this can vary significantly based on your specific circumstances.
Several factors influence the cost of moped insurance. As mentioned earlier, your age, experience, type of moped, location, and coverage options all play a role. For example, a young rider with a high-performance moped living in an area with a high crime rate will likely have higher insurance premiums.
It's also important to compare moped insurance costs with other types of insurance. Moped insurance tends to be more affordable compared to motorcycle or car insurance. This is because mopeds are generally less expensive and have lower engine capacities, resulting in lower risk for insurance providers.
Estimated Prices for Moped Insurance Coverage
| Coverage Type | Estimated Annual Price Range |
| --- | --- |
| Liability Only | $100 – $300 |
| Comprehensive | $150 – $400 |
| Comprehensive + Collision | $200 – $500 |
| Comprehensive + Theft | $200 – $500 |
| Comprehensive + Collision + Theft | $250 – $600 |
| Comprehensive + Collision + Uninsured Motorist | $250 – $600 |
| Comprehensive + Theft + Uninsured Motorist | $250 – $600 |
| Comprehensive + Collision + Theft + Uninsured Motorist | $300 – $700 |
Please note that these estimated prices can vary based on factors such as your location, age, riding experience, type of moped, and insurance provider. It's always recommended to obtain personalized quotes from different insurance companies to get accurate pricing information based on your specific circumstances.
Remember, these prices are only estimates and may not reflect the exact costs you may encounter. It's important to consult with insurance providers to get precise quotes tailored to your individual needs.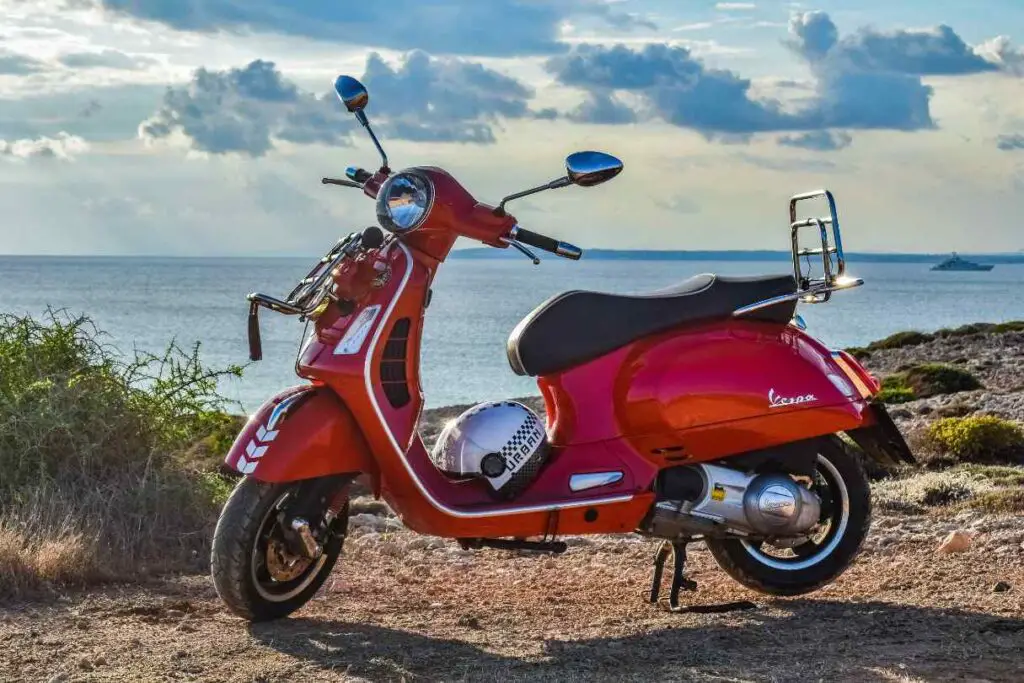 Tips for Finding Affordable Moped Insurance
Finding affordable moped insurance doesn't have to be a daunting task. Here are some tips to help you save on your premiums:
Shop around for quotes: Don't settle for the first insurance quote you receive. Take the time to compare rates from multiple insurance providers. Each company may have different pricing models and discounts, so exploring your options can help you find the most affordable coverage.

Consider increasing deductibles: Opting for a higher deductible can lower your premium. However, be sure to choose a deductible amount that you can comfortably afford to pay out of pocket in the event of a claim.

Bundle insurance policies: If you have other insurance policies, such as auto or home insurance, consider bundling them with your moped insurance. Insurance companies often offer discounts for multiple policies, resulting in overall cost savings.

Maintain a good driving record: A clean driving record demonstrates responsible riding behavior and reduces the risk in the eyes of insurers. Avoid traffic violations and accidents to maintain low insurance premiums.

Take a safety course: Completing a recognized safety course specific to riding mopeds can often lead to insurance discounts. These courses provide valuable knowledge and skills that can enhance your safety on the road.

Install security measures: Outfitting your moped with anti-theft devices, such as alarms or immobilizers, can help deter theft and lower insurance costs. Insurance providers appreciate proactive measures to protect your vehicle.

Opt for usage-based insurance: Some insurance companies offer usage-based insurance, where premiums are based on the distance you ride. If you only use your moped occasionally or for short distances, this type of coverage could potentially save you money.
Insurance Companies that Insure Mopeds
Importance of Adequate Coverage
While finding affordable moped insurance is crucial, it's equally important to ensure you have adequate coverage. Here are some reasons why having sufficient insurance protection matters:
Protecting against accidents: Accidents can happen unexpectedly. Adequate coverage will help cover medical expenses and repairs or replacement of your moped if you're involved in a collision.

Coverage for theft or damage: Mopeds are vulnerable to theft and vandalism. Having comprehensive coverage will safeguard you against financial losses due to theft or non-collision-related damage.

Liability coverage: In the unfortunate event that you cause an accident resulting in injury or property damage to others, liability coverage will protect you from potentially substantial legal and financial consequences.

Medical coverage: Moped insurance can include medical coverage to help pay for medical expenses in the event of an accident, ensuring you receive necessary medical care without incurring significant out-of-pocket costs.

Uninsured motorist coverage: This coverage protects you if you're involved in an accident with an uninsured or underinsured driver. It helps cover your medical expenses and repairs if the at-fault party is unable to pay.
Here are some frequently asked questions about moped insurance:
What does moped insurance cover? Moped insurance typically covers liability, theft, damage, medical expenses, and uninsured motorist protection. The extent of coverage may vary depending on the insurance policy.

Can I ride a moped without insurance? In most jurisdictions, moped insurance is mandatory. It's important to check the legal requirements in your area and ensure you have the necessary coverage.

Do I need insurance if I only use my moped occasionally? Yes, even if you use your moped sporadically, insurance is still necessary. Accidents can happen at any time, and insurance provides financial protection when they do occur.

Can I add additional riders to my policy? Some insurance companies allow you to add additional riders to your moped insurance policy. However, this may affect the cost