Do Mopeds Have A Weight Limit?
As urban areas become increasingly congested with traffic, individuals are seeking alternative modes of transportation to reach their destinations without the agony of being trapped in gridlock. Although bicycles have been a staple for some time, mopeds and scooters have also been around for a while. 
These mopeds usually come equipped with smaller engines, which, in turn, impacts their weight capacity, with the average weight limit hovering between 200 and 350 pounds. However, this weight limit is subject to several other factors, including the quality of the brakes and shocks.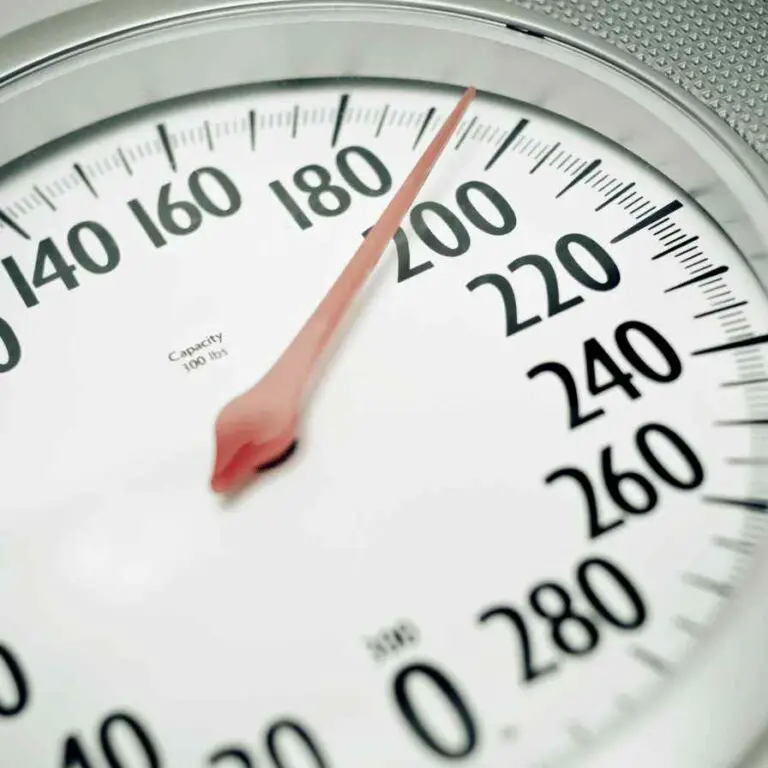 The weight limit for mopeds can vary depending on the make and model, but typically it ranges from 200-350 pounds (113-158 kilograms) including the weight of the rider and any passengers or cargo. It's important to follow the weight limit to ensure safe operation of the moped.
While mopeds have been a go-to option for many individuals, kick scooters which later evolved into electric models, have surged in popularity among adults since the early 2000s.
 So, if you're residing in an urban area and do not have to travel long distances, you have plenty of options. If you're determined to ditch your car and opt for an alternate mode of transportation, then a moped might be your perfect choice.
However, mopeds have some rules to follow just like everything else, and one of these rules is that they can only carry a certain amount of weight. Before we start talking about the technical details of mopeds, we need to make sure we understand what they are and how they're different from other similar vehicles.
Back in 1952, a Swedish journalist named Harald Nielsen came up with the name "moped" by combining "motor" and "pedaler." That was a good name for the early mopeds, which had both parts. But over time, mopeds got better and more modern. They became an easy way to get around. Now, except for old ones, mopeds don't have pedals anymore.
If you're looking for a lightweight alternative to motorcycles, mopeds could be the way to go. These vehicles usually come with engines of 50cc or less and can reach a top speed of 28mph. While they might appear small, mopeds have undergone significant upgrades over time, including the implementation of Twist & Go construction which allows for automatic operation.
Compared to motorized scooters, mopeds are smaller, have larger wheels, and are more affordable. When it comes to weight, mopeds fall between 160 and 180 pounds, making them easy to maneuver and carry around, even without a lift. In fact, if you have some help, you may even be able to haul it up a flight of stairs, which is a feat not achievable with most scooters or motorcycles.
However, if you're comparing mopeds to electric scooters, mopeds are a heavier option. Nevertheless, they offer more comfort due to their larger size. Before settling on a moped, it's essential to check the specifications provided by the manufacturer, as the weight of the unit may vary depending on the extra features included.
If you plan on using your moped as your daily ride, you need to take into account the weight of any items you may be carrying, such as a backpack or groceries.
Hills in your city? Don't forget to factor those in too! Heavy loads combined with uphill terrain can have a negative impact on your moped's performance. Depending on the moped's engine capacity, weight limits can range from 200 to 350 pounds. It's important to note that larger engines are capable of carrying more weight.
If you find that you're pushing the weight limit of your moped, fear not! Some models may be upgradeable to handle more weight. However, it's crucial to pay attention to your moped's shocks, as they are exposed to all kinds of road conditions and can easily get damaged.
If you're a big and heavy individual or plan on carrying a passenger, it might be best to consider a scooter or motorcycle for safer rides and a more reliable unit. Plus, riding with a passenger without a dedicated seat is illegal in most states!
Remember, following the manufacturer's weight limit recommendations is crucial for your safety, as it has a direct impact on braking distance. Overloading your moped can also affect gas mileage and speed, leading to the need for costly repairs. Stay safe and efficient by keeping an eye on those weight limits!
When can you ride a scooter?
As we delve into the subject of transportation for young adults and teens, it's worth noting that mopeds are a viable option for those who are 16 years of age. After basic training, riders can legally operate these vehicles, provided that they don't carry passengers and the engine capacity doesn't exceed 50cc.
Meanwhile, those who are 17 can step up to a 125cc vehicle, but it's crucial to check with the local administration before hitting the public streets since specific regulations may apply in your area. Fines are never a pleasant experience, so compliance with the law should be a top priority.
It's worth mentioning that mopeds and scooters are typically cheaper to insure since they are considered less risky than their more powerful counterparts. Their speed rarely exceeds 30mph, which is significantly lower than a car or a motorcycle. Moreover, they are more cost-effective compared to full-sized motorcycles, from insurance to maintenance expenses.
Scooters can be confusing as there are different types to choose from. On one hand, there are electric scooters that have gained immense popularity in recent times, and on the other hand, there are motorized scooters that are quite similar to mopeds. 
Much like mopeds, scooters come with a step-through frame and an engine. The power of the engine can range from 50cc to 750cc, which means there are more options to choose from. However, this also means there might be age and experience restrictions that you need to keep in mind.
The main difference between the two types of vehicles lies in the power of the engine. Legally speaking, if the platform you put your feet on while riding has an engine of 50cc or less, it's considered a moped.
 On the other hand, since scooters are generally more powerful than mopeds, they also tend to be more expensive. Scooters come with smaller-diameter wheels and a mix of both automatic and manual transmissions.