Motorcycle helmets are not just essential safety gear; they're also a reflection of your personal style and preferences. However, navigating the world of motorcycle helmets can be overwhelming, especially when considering the average cost.
In this guide, we'll dive into the intricacies of motorcycle helmet pricing, factors affecting costs, and provide insights to help you find the perfect helmet that aligns with your budget and needs.
Average Cost Of Motorcycle Helmets: Unveiling the Numbers
Motorcycle helmets come in a wide range of prices, from budget-friendly options to high-end models. On average, you can expect to pay anywhere between $100 to $600 for a quality motorcycle helmet. The cost can be influenced by various factors, including brand reputation, features, materials used, and safety certifications.
Factors Affecting Helmet Prices
The average cost of motorcycle helmets is influenced by several key factors that you should consider before making a purchase:
1. Brand Reputation and Quality
Renowned helmet manufacturers often command higher prices due to their reputation for quality and safety. Brands like Shoei, Arai, and AGV are known for producing premium helmets with advanced features and innovative designs.
2. Helmet Type and Style
Different helmet styles cater to varying riding preferences. Full-face helmets, modular helmets, open-face helmets, and half helmets all have different price ranges. Full-face helmets tend to offer the most protection, but they can also be more expensive.
3. Material and Construction
The materials used in a helmet's construction play a significant role in determining its cost. High-quality materials like carbon fiber and fiberglass are lightweight and offer excellent impact resistance, making them pricier than helmets made from polycarbonate.
4. Safety Standards and Certifications
Helmets that meet stringent safety standards, such as DOT (Department of Transportation) and ECE (Economic Commission for Europe), tend to be more expensive. These certifications ensure that the helmet provides adequate protection in case of an accident.
5. Advanced Features
Helmets with advanced features like built-in Bluetooth communication systems, anti-fog visors, and noise reduction technology often come with a higher price tag.
6. Customization and Design
Customized graphics, unique designs, and limited-edition helmets can significantly increase the cost due to the added aesthetics and exclusivity they offer.
| Helmet Type | Average Cost Range | Description |
| --- | --- | --- |
| Full-Face Helmet | $200 – $600 | Offers full coverage, including face shield. Provides maximum protection but can be pricier due to advanced features. |
| Modular Helmet | $150 – $500 | Combines features of full-face and open-face helmets. Visor can be lifted for convenience. |
| Open-Face Helmet | $100 – $300 | Covers the head but leaves the face exposed. Popular for cruisers and urban riders. |
| Half Helmet | $50 – $150 | Minimalist design, covering the top of the head. Provides basic protection with an open feel. |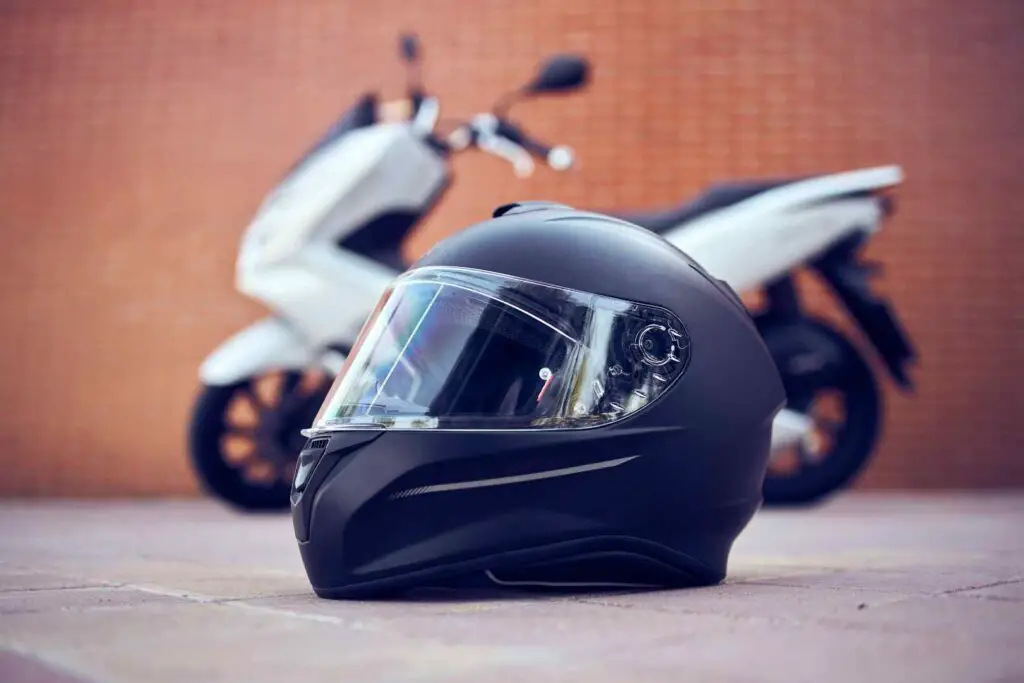 Finding Budget-Friendly Options
If you're looking to find an affordable motorcycle helmet without compromising safety, there are several strategies you can consider:
1. Research and Compare
Take the time to research different brands and models. Compare their features, safety ratings, and prices to identify the best value for your budget.
2. Shop During Sales and Promotions
Keep an eye out for sales events and promotions, especially during the holiday season. Many retailers offer discounts on motorcycle helmets, allowing you to snag a high-quality helmet at a lower price.
3. Consider Previous Year's Models
Newer helmet models often come with higher price tags. Consider purchasing the previous year's model, which can be more budget-friendly while still offering excellent protection.
4. Check Online Retailers
Online retailers often have a wider range of options and competitive prices. Just ensure that you're purchasing from a reputable seller.
Frequently Asked Questions (FAQs)
Are Expensive Helmets Safer?
While more expensive helmets often come with advanced features and higher quality materials, helmet safety is not solely determined by price. Look for helmets that have DOT, ECE, or Snell certification to ensure proper safety standards are met.
Can I Buy a Decent Helmet on a Tight Budget?
Yes, you can find budget-friendly helmets that still offer adequate protection. Focus on safety certifications, proper fit, and essential features like impact-absorbing liners.
Do Helmet Prices Fluctuate Throughout the Year?
Yes, helmet prices can vary depending on the time of year and sales events. Shopping during promotional periods can help you save money on your helmet purchase.
Should I Prioritize Style Over Safety?
Safety should always be your top priority when choosing a motorcycle helmet. While style is important, opt for a helmet that offers the necessary safety certifications and features before considering aesthetics.
Are Used Helmets a Good Option?
It's generally recommended to avoid buying used helmets, as you can't always determine if the helmet has been involved in an accident. Used helmets may have hidden structural damage that compromises their effectiveness.
How Often Should I Replace My Helmet?
Helmets should be replaced every 5 years, regardless of their appearance. The materials in helmets degrade over time, reducing their effectiveness in protecting your head during an accident.
Investing in a high-quality motorcycle helmet is a crucial step in ensuring your safety while enjoying the thrill of riding.
By understanding the factors that influence the average cost of motorcycle helmets, you can make an informed decision that aligns with your budget and preferences. Remember, a helmet is not just an accessory—it's a lifeline that offers protection and peace of mind on every ride.