When it comes to cruising on your moped, safety is paramount. One of the crucial elements of safety is choosing the right helmet. But how do you make an informed decision?
This article aims to demystify the science behind moped helmet safety ratings, focusing on three major standards: DOT, ECE, and SNELL. By the end of this guide, you'll have a clear understanding of these standards, helping you select a helmet that provides the best protection on your rides.
Understanding DOT, ECE, and SNELL Standards
Picture this: you're zipping through the streets on your moped, the wind in your hair, and the open road ahead. Amidst this exhilaration, your helmet stands as your primary safeguard. To ensure its effectiveness, stringent standards have been developed to test and rate helmets. Let's delve into the intricacies of these standards:
Department of Transportation (DOT) Standards
Definition: The DOT standards, established by the U.S. Department of Transportation, set the bar for helmet safety in the United States.
Key Aspects:
Impact Absorption: DOT-approved helmets undergo rigorous impact tests to measure their ability to absorb shocks and protect your head in case of accidents.
Retention System: The strap's strength and fastening mechanism are assessed to prevent the helmet from coming off during an impact.
Peripheral Vision: DOT helmets ensure a certain level of peripheral vision, allowing riders to be aware of their surroundings.
Penetration Resistance: Helmets are tested to resist penetration by sharp objects that could cause head injuries.
Chin Strap Strength: The strength of the chin strap is evaluated to prevent the helmet from flying off during a crash.
Economic Commission for Europe (ECE) Standards
Definition: ECE standards are recognized internationally, primarily throughout Europe.
Key Aspects:
Impact Absorption: Similar to DOT, ECE standards evaluate a helmet's capacity to absorb impacts and protect the rider's head.
Field of Vision: ECE-certified helmets ensure an adequate field of vision, contributing to safer riding.
Chin Strap Release: The chin strap's release mechanism is tested to ensure it can be opened easily in emergencies.
Shell Rigidity: Helmets are subjected to tests that measure their resistance to penetration and crushing forces.
Reflectivity: ECE helmets often require reflective elements to enhance visibility in low-light conditions.
SNELL Standards
Definition: SNELL certification signifies adherence to the safety standards set by the Snell Memorial Foundation.
Key Aspects:
Rigorous Testing: SNELL standards are known for their rigorous testing procedures, encompassing various impact scenarios.
Extended Coverage: SNELL-certified helmets often provide extended coverage to offer additional protection to critical areas.
Optimized Visors: Helmet visors are examined for their ability to stay intact during crashes, preventing debris from affecting visibility.
Dynamic Retention Test: Helmets undergo dynamic tests to assess how well they stay on the rider's head in realistic conditions.
Eject Protection: SNELL helmets focus on preventing helmet ejection during accidents.
Understanding the differences between DOT, ECE, and SNELL standards can empower you to make an informed decision. Let's compare these standards side by side:
| Criteria | DOT | ECE | SNELL |
| --- | --- | --- | --- |
| Impact Absorption | Rigorous Testing | Comparable to DOT | Varied Testing |
| Peripheral Vision | Considered | Ensured | Taken into Account |
| Chin Strap Strength | Evaluated | Checked for Safety | Rigorously Tested |
| Penetration Resistance | Tested | Assessed | High Standards |
| Reflectivity | Optional | Commonly Required | Included |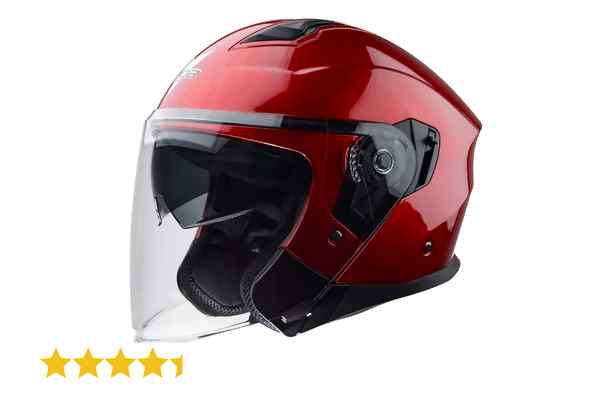 Are DOT-approved helmets safer than non-DOT helmets?
DOT-approved helmets undergo rigorous testing, making them generally safer than non-approved ones. However, it's important to consider other standards like ECE and SNELL for a comprehensive assessment.
Can I use a SNELL-certified helmet in Europe?
While SNELL certification isn't widely accepted in Europe, helmets with ECE certification are recommended for riding within European countries.
Are higher-priced helmets always better?
Higher prices often reflect additional features and technology, but always check for appropriate safety certifications like DOT, ECE, or SNELL.
Can I mix and match standards for helmet testing?
It's recommended to stick to one comprehensive standard to ensure consistent protection. Mixing standards might not provide accurate safety assessment.
Is ECE certification applicable in the U.S.?
Yes, ECE-certified helmets are legal for use in the U.S. alongside DOT-approved helmets.
How often should I replace my helmet?
Helmets should be replaced every 3-5 years, or immediately after a significant impact or crash.
Conclusion: Riding with Confidence
Navigating the world of moped helmet safety ratings might seem complex, but understanding DOT, ECE, and SNELL standards is a significant step toward ensuring your safety on the road. By recognizing the science behind these ratings, you're empowered to make a choice that aligns with your riding style and preferences, all while prioritizing your well-being.