When it comes to riding a scooter, having a strong grip on the handlebars is essential for both safety and control. This is where scooter grip tape plays a vital role. Scooter grip tape is a textured adhesive material that is applied to the deck of a scooter to provide riders with a secure and non-slip surface.
In this article, we will explore the benefits of scooter grip tape, how to apply it, and why it is a must-have accessory for all scooter enthusiasts.
Why Scooter Grip Tape Matters
Riding a scooter requires balance, precision, and a firm grip. Without proper grip tape, riders may experience slippage, compromising their control over the scooter. Scooter grip tape is designed to prevent such issues, providing riders with a reliable and secure footing.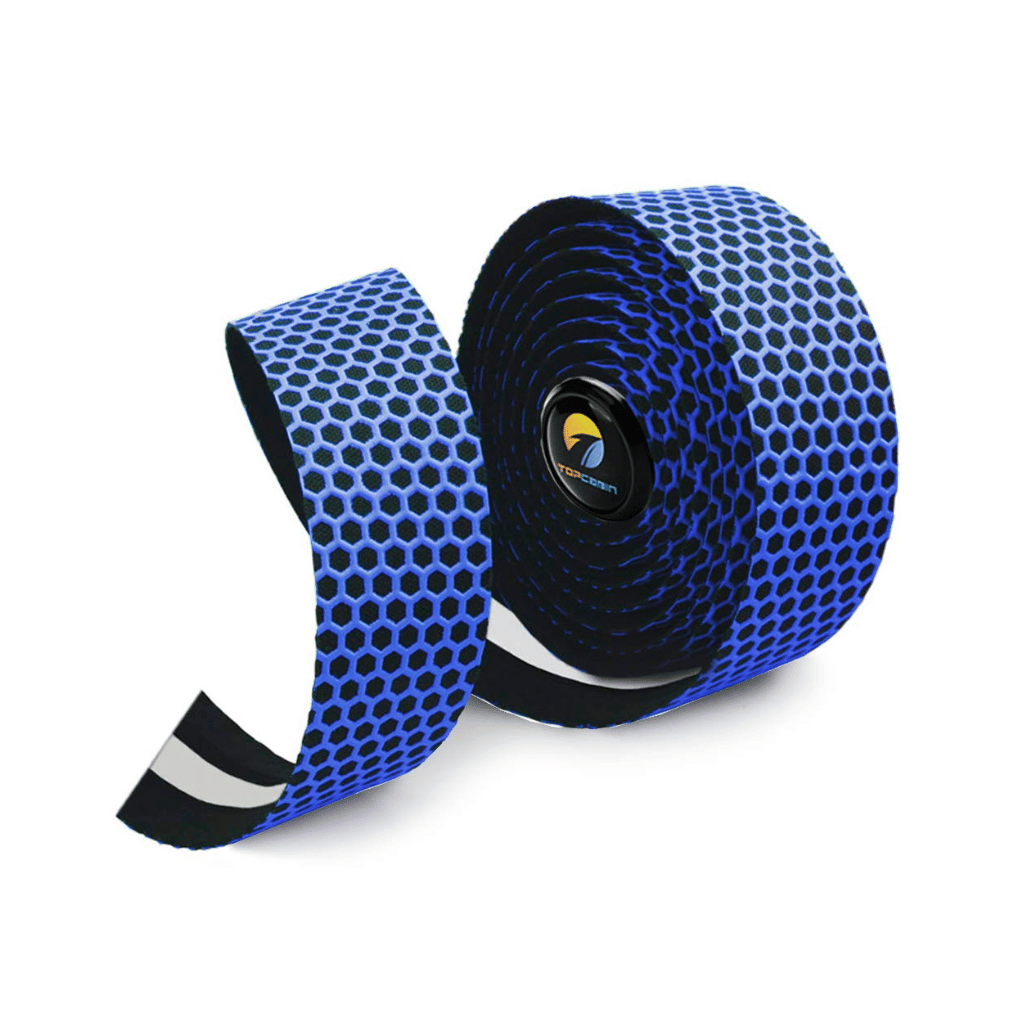 Benefits of Scooter Grip Tape
Enhanced Grip and Control
Scooter grip tape significantly enhances grip and control. The rough texture of the tape offers excellent traction, allowing riders to maintain a firm hold on the handlebars even during sharp turns or maneuvers. With enhanced grip, riders can confidently execute tricks, stunts, and quick stops without the fear of slipping off the scooter.
Improved Safety
Safety should always be a top priority when riding a scooter. By using grip tape, riders reduce the risk of accidents caused by slipping off the deck. The added stability and traction provided by the grip tape contribute to a safer riding experience, especially in wet or slippery conditions.
Personalization and Style
Apart from its functional benefits, scooter grip tape also allows riders to showcase their personal style. Grip tapes come in various colors, patterns, and designs, offering a wide range of options to suit individual preferences. Riders can customize their scooters with unique grip tape designs, adding a touch of personal flair to their ride.
How to Choose the Right Scooter Grip Tape
Choosing the right scooter grip tape involves considering several factors.
Material
Scooter grip tape is typically made from a durable material such as silicon carbide or PVC. Both options provide excellent grip and durability, ensuring long-lasting performance.
Texture
Grip tape comes in different textures, ranging from coarse to extra coarse. Riders who prefer a more aggressive grip may opt for extra coarse tape, while those who prioritize comfort might choose a slightly smoother texture.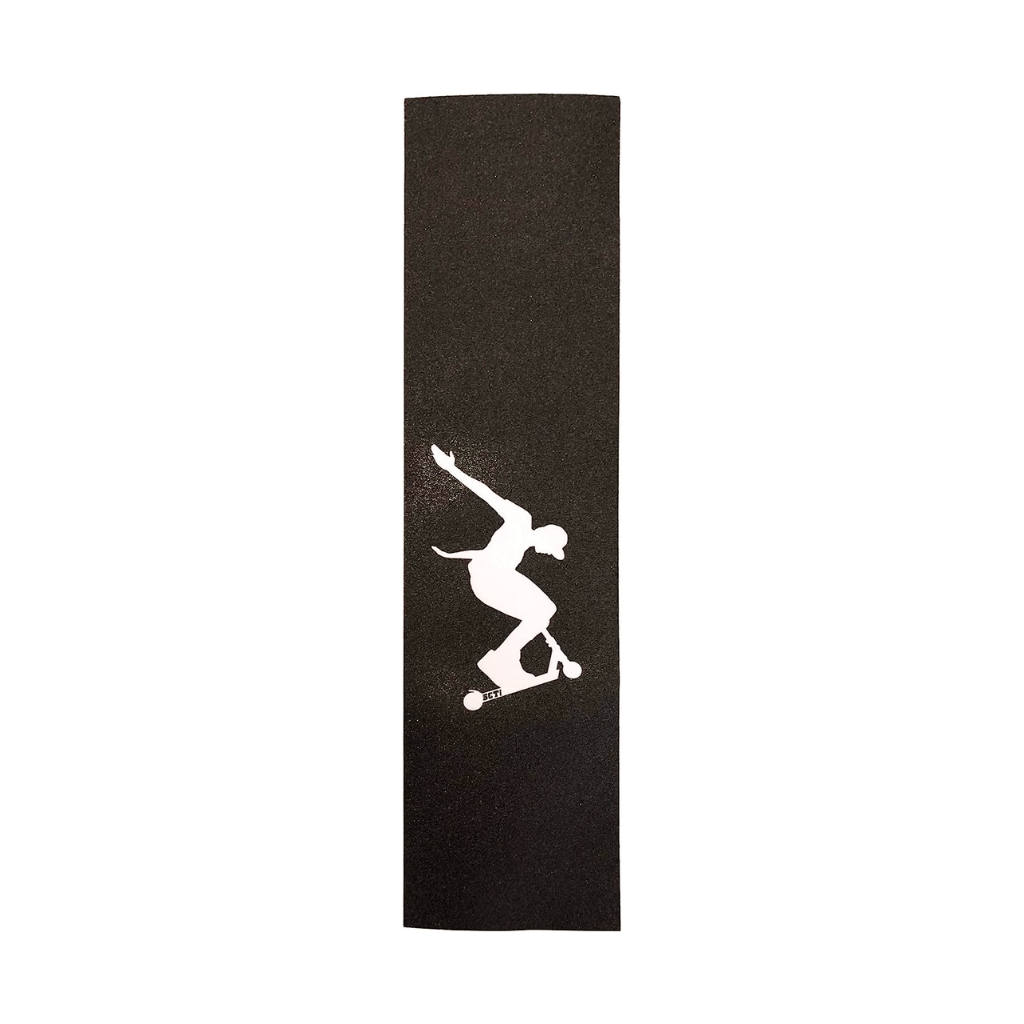 Applying Scooter Grip Tape
Properly applying scooter grip tape is essential to ensure optimal performance and longevity. Here is a step-by-step guide:
Step 1: Prepare the Deck
Before applying grip tape, clean the deck surface thoroughly to remove any dirt, dust, or debris. This will ensure proper adhesion.
Step 2: Measure and Cut the Grip Tape
Measure the length and width of your scooter's deck and cut the grip tape accordingly. Leave a little extra on each side to ensure full coverage.
Step 3: Peel and Apply the Grip Tape
Carefully peel off the backing of the grip tape, starting from one end. Align the tape with the scooter's deck, making sure it covers the entire surface.
Step 4: Smooth Out and Trim the Edges
Once the grip tape is applied, use a credit card or a skate tool to smooth out any air bubbles or wrinkles. This will ensure a tight and secure bond. Trim off the excess tape using a sharp blade or scissors, following the outline of the deck.
Step 5: Remove Air Bubbles
To remove any remaining air bubbles, firmly press down on the grip tape using your hands or a clean cloth. Start from the center and move outward.
Step 6: Final Touches
Inspect the grip tape for any loose edges or imperfections. Secure any loose areas by applying additional pressure or using a heat gun to activate the adhesive.
Maintaining Scooter Grip Tape
To keep your scooter grip tape in optimal condition, follow these maintenance tips:
Regular Cleaning
Clean your grip tape regularly to remove dirt, debris, and grime. Use a soft brush or a cloth dampened with water and mild soap. Avoid using harsh chemicals or abrasive materials that could damage the grip tape.
Replacement
Over time, grip tape may wear out or lose its effectiveness. Monitor the condition of your grip tape and replace it if it becomes excessively worn, torn, or loses its grip.
Frequently Asked Questions (FAQs)
What is scooter grip tape made of?

Scooter grip tape is commonly made of silicon carbide or PVC, which offer excellent grip and durability.

Can I reuse grip tape after removing it?

Grip tape is designed for single-use, and it is challenging to reuse it once removed. It is recommended to replace grip tape when necessary.

Can I apply grip tape to a scooter with a painted deck?

Yes, grip tape can be applied to a scooter with a painted deck. However, make sure the deck surface is clean and free from any loose paint or debris before applying the grip tape.

How often should I replace scooter grip tape?

The lifespan of grip tape depends on various factors, such as usage frequency and riding conditions. As a general guideline, consider replacing grip tape every few months or when it shows signs of significant wear or loss of grip.

Can grip tape be used for other purposes?

While grip tape is primarily designed for scooters, it can also be used for other applications, such as skateboards, longboards, or any other surface where enhanced grip is desired.
Scooter grip tape is an essential accessory for riders of all skill levels. It provides enhanced grip, improved safety, and an opportunity for personalization. By following the proper application and maintenance techniques, scooter enthusiasts can enjoy a comfortable and secure riding experience.
Invest in high-quality grip tape and unleash the full potential of your scooter while adding a touch of style to your ride.